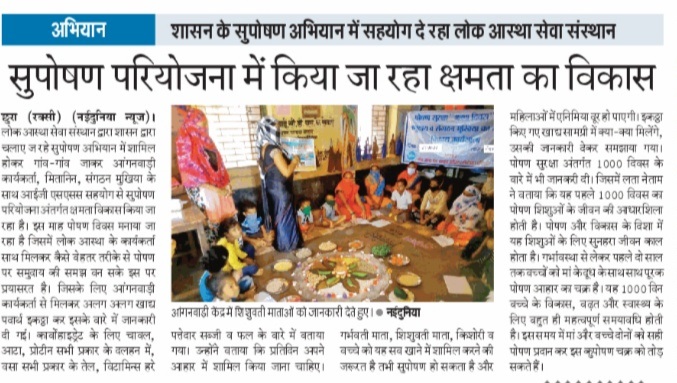 Awarness Program on Suposan and covid -19
The works being done by Lok Aastha Seva Sansthan were aired by the news channel. Lok Aastha Seva Sansthan, working on various issues, is moving towards its goals. Lok Astha has always been working towards the upliftment of women and children.
About National Award- Women Empowerment
LOk Aastha Seva Sansthan has received the National Award by the Americars India Foundation to work on empowerment of women. This journey was not easy as the competition was very hard process, the work of the institution which was commendable, this award given this award is given every year. In the last round of different rounds, the top 6 organizations were called in the country which was given at the presentation scheduled time and video presentation and they question answer session. selected through video and quiz and presentation. Lok Astha Sewa Sansthan winner National level.